Online Worship Service
From

10:00 am

to 11:00 am
---
2020-07-12 10:00
2020-07-12 11:00
America/New_York
Online Worship Service
Sundays at 10:00 a.m. Online Worship Access Instructions View Zoom tips and menu items A message from Rev. Jim and Victor Dear Members and Friends of CCEH, For the time being, we are moving to an online worship format due to the COVID-19 pandemic. As this is likely the first experience many of us are having with online worship, we thank you in advance for your patience and good humor. We're all trying to make the best of a very challenging situation, while trying our best to keep our hearts and spirits connected with each other and with God. To that end, our worship services will be held via the online platform called "Zoom." Zoom is rather like Skype, only simpler and easier to use. Simply copy and paste the below link into your Internet browser, and Zoom will take it from there. If this is the first time you've used Zoom, it will lead you through a simple process of installing the Zoom application on your computer. Please note also that Zoom provides telephone access to our session in case you don't have access to a computer, or your computer's sound isn't working well, etc. Zoom Meeting Link – https://hartsem.zoom.us/j/93344603787 Meeting ID: 933 4460 3787 Dial by your location +1 646 558 8656 US (New York) +1 312 626 6799 US (Chicago) +1 253 215 8782 US +1 301 715 8592 US +1 346 248 7799 US (Houston) +1 669 900 6833 US (San Jose) Find your local number: https://hartsem.zoom.us/u/aw9VLnxiB Note: To enhance security and minimize disruptions you will be in a waiting room when you log in to Zoom. The host will then admit you and unmute you. Finally, we also provide here the bulletin worship content details. We will also have this viewable via Zoom during our worship session. We look forward to worshiping with you Sundays at 10:00 via Zoom! The services will also be recorded and uploaded to our Facebook page and website for viewing later at your convenience. View instructions and download the bulletin here
https://hartsem.zoom.us/j/93344603787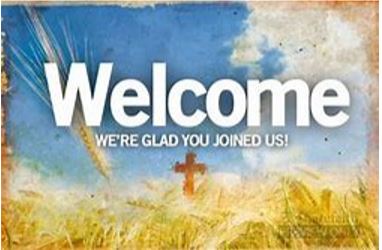 Sundays at 10:00 a.m.
Online Worship Access Instructions
A message from Rev. Jim and Victor
Dear Members and Friends of CCEH,
For the time being, we are moving to an online worship format due to the COVID-19 pandemic. As this is likely the first experience many of us are having with online worship, we thank you in advance for your patience and good humor. We're all trying to make the best of a very challenging situation, while trying our best to keep our hearts and spirits connected with each other and with God.
To that end, our worship services will be held via the online platform called "Zoom." Zoom is rather like Skype, only simpler and easier to use. Simply copy and paste the below link into your Internet browser, and Zoom will take it from there. If this is the first time you've used Zoom, it will lead you through a simple process of installing the Zoom application on your computer.
Please note also that Zoom provides telephone access to our session in case you don't have access to a computer, or your computer's sound isn't working well, etc.
Zoom Meeting Link – https://hartsem.zoom.us/j/93344603787
Meeting ID: 933 4460 3787

Dial by your location
+1 646 558 8656 US (New York)
+1 312 626 6799 US (Chicago)
+1 253 215 8782 US
+1 301 715 8592 US
+1 346 248 7799 US (Houston)
+1 669 900 6833 US (San Jose)
Find your local number: https://hartsem.zoom.us/u/aw9VLnxiB
Note: To enhance security and minimize disruptions you will be in a waiting room when you log in to Zoom. The host will then admit you and unmute you.
Finally, we also provide here the bulletin worship content details.
We will also have this viewable via Zoom during our worship session.
We look forward to worshiping with you Sundays at 10:00 via Zoom! The services will also be recorded and uploaded to our Facebook page and website for viewing later at your convenience.