The Leaf Jumpers – Goff House Concert
From

6:30 pm

to 8:30 pm
---
2020-07-08 18:30
2020-07-08 20:30
America/New_York
The Leaf Jumpers – Goff House Concert
The Leaf Jumpers music from the 1990s to 2000s Date: July 9, 2020 Time: 6:30pm Location: Center School Gazebo on Summit Street in the East Hampton Village Center Hello East Hampton Congregational! The Joseph N. Goff House Committee has made the decision to move forward with our 2020 Gazebo Concert Series! Keep in mind that we are constantly monitoring the ever changing guidelines from the State on Connecticut, therefore, our plans could change at a moment's notice. When we advertise the event, we will let the public know that we will be requesting that our attendees remain with their group and ask that everyone wear masks while moving around the property. Groups will need to be at least 10 feet apart in all directions. There will not be any food being sold at the events. All trash must be taken home to be discarded. Children will need to be supervised to ensure social distancing. The following changes are now in place: There are no accommodations to hold the concerts if there is inclement weather. If there is rain or the threat of a storm, the event will be canceled for the evening. There will not be any bathrooms available. We will review these changes each Thursday before the concerts begin and during intermission. Fingers crossed that we have a successful concert season! As always, thank you for your support of the concerts over the years. Sincerely, Golf House Board Members Melissa Pionzio, Dean Markham, Connie Cowles and Deb Rotteck
7 Summit St, East Hampton, CT 06424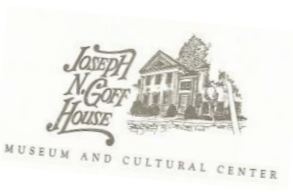 The Leaf Jumpers
music from the 1990s to 2000s
Date: July 9, 2020
Time: 6:30pm
Location: Center School Gazebo on Summit Street in the East Hampton Village Center
Hello East Hampton Congregational!
The Joseph N. Goff House Committee has made the decision to move forward with our 2020
Gazebo Concert Series! Keep in mind that we are constantly monitoring the ever changing
guidelines from the State on Connecticut, therefore, our plans could change at a moment's
notice.
When we advertise the event, we will let the public know that we will be requesting that our
attendees remain with their group and ask that everyone wear masks while moving around
the property. Groups will need to be at least 10 feet apart in all directions. There will not be
any food being sold at the events. All trash must be taken home to be discarded. Children will
need to be supervised to ensure social distancing.
The following changes are now in place:
There are no accommodations to hold the concerts if there is inclement weather. If there is
rain or the threat of a storm, the event will be canceled for the evening. There will not be any
bathrooms available. We will review these changes each Thursday before the concerts begin
and during intermission.
Fingers crossed that we have a successful concert season!
As always, thank you for your support of the concerts over the years.
Sincerely, Golf House Board Members
Melissa Pionzio, Dean Markham, Connie Cowles and Deb Rotteck